If a picture is worth 1,000 words, photographer Sebastian Kim captured all of them in his striking photograph of Ruth Bader Ginsburg.
There are dress gloves and evening gloves, fencing gloves and riding gloves, work gloves and kid leather gloves.  I've worn them all without a second thought.  Then there's this glove, on this woman.  Kim's photograph made me smile and cry at the same time.  It was a visceral reaction, because it said so much, so powerfully, without saying anything.  No caption.  No words.  Just the image of a woman who knew herself, liked herself, and didn't need anyone's validation or approval to know her worth.
It perfectly captured the dichotomy that is Ruth Bader Ginsburg – wearing the starched, somber robe of a Supreme Court Justice with the delicate lattice collar we've come to expect, and a black lace glove, just for grins.  And the best part is, she's so offhand about it!  "Yes, I'm wearing a black lace glove. Is there a problem? Now please move, I'm staring down one of the other justices and you're in my line of vision."
RBG owned it all, from yin to yang and back again.  She owned the diminutive frame of her body and the enormity of her cognitive prowess.  She owned her soft-spoken manner and her commanding presence.  She owned the playfulness of her "Notorious" tag and the austerity of the chamber.  She proved to the world that owning her role as Wife and Mother did not preclude earning – and owning – her role as Chief Justice.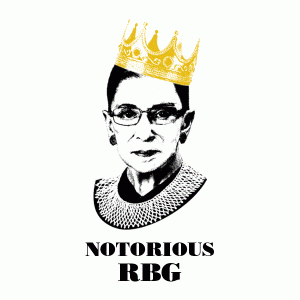 Hers was not a zero-sum life.  Ruth Bader Ginsburg didn't want to pick one role at the expense of another on the basis of sex.  She wanted to choose, or create, any role based simply and straightforwardly on her desire to have it.  No judgement on anyone else's choice to live their lives, just the freedom to choose equally, as a matter of human rights.
RBG was inspired by the 19th century attorney, judge, abolitionist and feminist Sarah Moore Grimke, who said, "I ask no favors for my sex.  I surrender not our claim to equality.  All I ask of our brethren is that they will take their feet from off our necks, and permit us to stand upright on that ground which God designed us to occupy."
To learn more about Sarah Grimke, visit: http://www.teachushistory.org/second-great-awakening-age-reform/resources/sarah-grimke-argues-womens-rights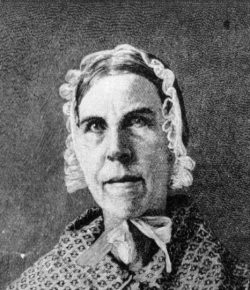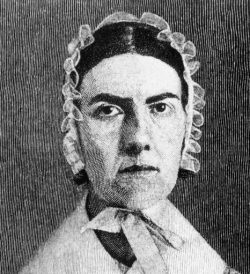 Presumably, we're an enlightened society.  Presumably, we believe in the Constitution – including the preamble. Which begs the question, Who are the "brethren"? Who are "We the People?" Who gets to grant permission and who has to ask for it?  Who decided that, and when? And for God's sake, why, in 2020, are we still having trouble breathing?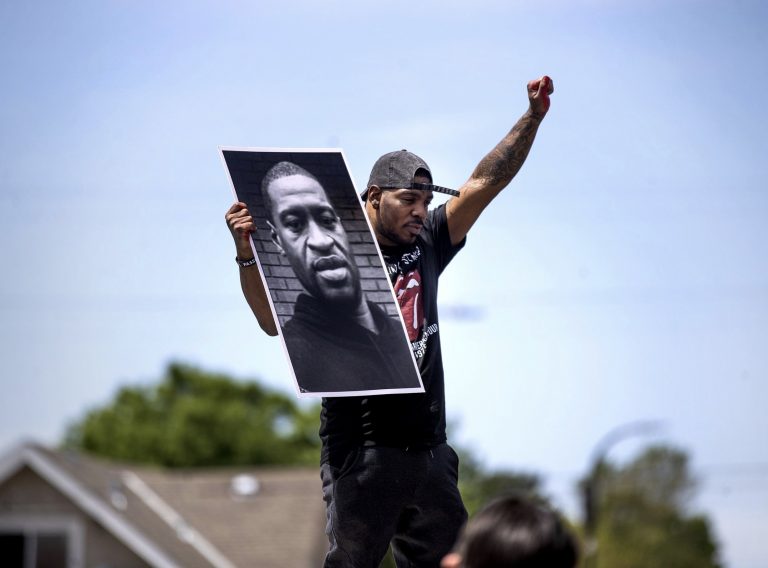 You've Come A Long Way, Baby
In 1968, the Philip Morris agency ran one of the most successful advertising campaigns of its time.     Riding the tide of the growing women's movement, they developed a cigarette just for women – Virginia Slims. The jingle went, "You've come a long way, baby, to get where you got to today.  You've got your own cigarette now, baby!  You've come a long, long way."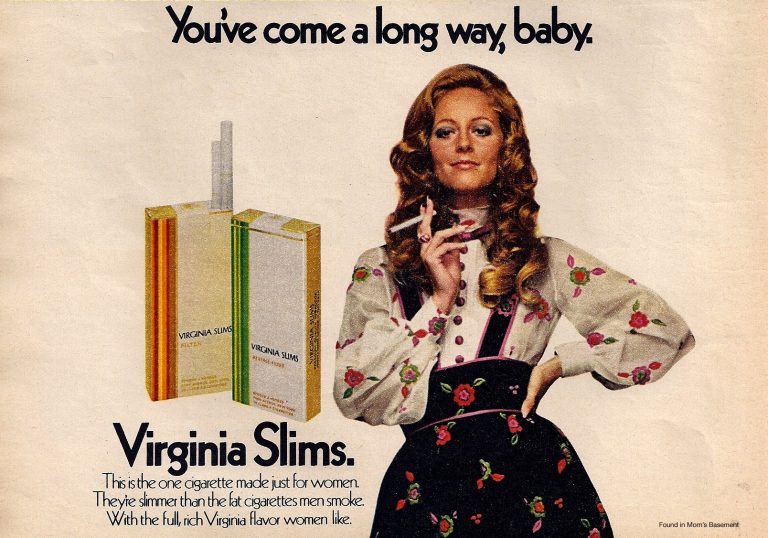 While the Mad Men capitalized on the image of the "independent, confident, liberated" women, Ruth Bader Ginsburg was getting turned down at law firms despite having graduated first in her class at Columbia Law. She was told outright that it wasn't because she wasn't good enough; it was because she was a woman.  And it was perfectly legal to discriminate on the basis of sex. So the workforce may have always gotten the best man for the job.  But they didn't always get the best person for the job.  
When it came to rights, RGB wasn't just asking, she wasn't looking for permission as the Grimke sisters did a hundred years earlier, and she wasn't seeking justice just for women.  She was seeking it for people.  She was rightfully outraged at the notion that a woman needed her husband's OK to open a bank account, but he didn't need her OK to have sex on demand. Or that a wife could get social security to raise the kids if her husband dies, but a husband couldn't get social security to raise the kids if his wife died.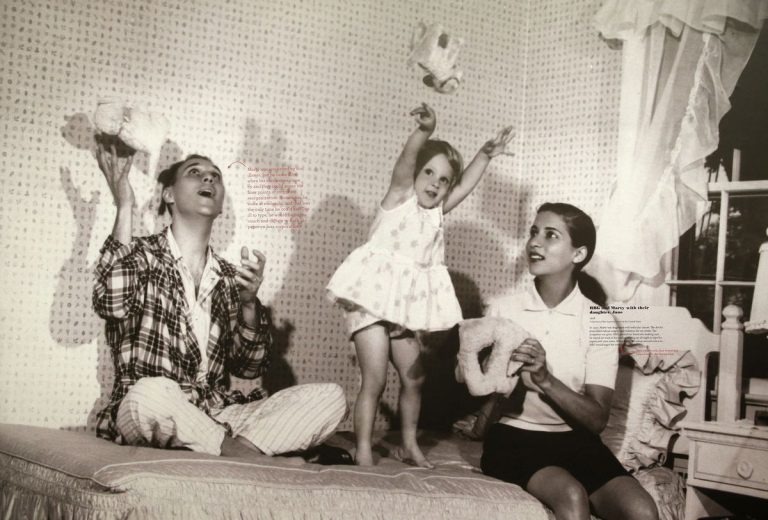 In her personal life, by all accounts, RBG and her husband had a pretty great relationship – albeit a non-traditional one at the time.  They were both in law school, but they shared responsibility for child care.  When Marty was sick, she helped him keep up in school while caring for him and their young daughter, and kept up with her own studies as well. She credits his support for getting through law school, and they have a respect for each other that seems to be a model for the way society at large is supposed to work. 
Madison Avenue moved a lot of cigarettes and caused a lot of sickness.  Ruth Bader Ginsburg moved hearts and minds and caused a lot of well-being.  Look where the tobacco lobby is today, and look where RBG got. Then decide for yourself who came a long way, baby. RBG was a supermodel.
Welcome to the Human Race
Last week, we buried her.  Last week, we got a glimpse into Justice Ginsburg's life before becoming the second female jurist appointed to the Supreme Court of the United States of America.  What I saw this week that I never noticed before was the Ruth behind the Notorious RBG. Hers was a life well lived.  The tough, steely-eyed octogenarian we know as the champion for women's rights was once young and attractive. She could have been a cover girl for any women's magazine of the day.  She had a flair for fashion that seems to have gotten stronger with age instead of more subdued.  Her jackets were intricately woven, her colors bold.  She wore earrings that popped against the blackness of the robe.  The infamous collars, or jabots, expressed everything from gratitude to dissent.  Still, I don't imagine Ruth ever asked Marty, "Do I look fat in this?"  Maybe she did.  What do I know?
What I do know is that Ruth was the woman who became the Notorious RGB, and she didn't lose anything along the way. Born Joan Ruth Bader, she was a Jewish girl from Brooklyn whose father was a merchant. She started going by Ruth in kindergarten so her teachers wouldn't confuse her with other girls named Joan. Her older sister died when Ruth was 6 and her mother died days before her high school graduation.  She was a college co-ed, a scholar, an activist, a wife and mother. She worked tirelessly.
The skin-deep beauty of her youth gave way to the beauty that her husband Marty Ginsburg had seen all along; the beauty that was recognized by all who were drawn to her.  She was brilliant. She was captivating. She was elegant.  She was fair. She had a sense of humor. She was haute.  And she certainly drew the rapt attention of countless men. Ruth was, indeed, as beautiful the day she died as the day she met Marty in her freshman year at Cornell, in 1950.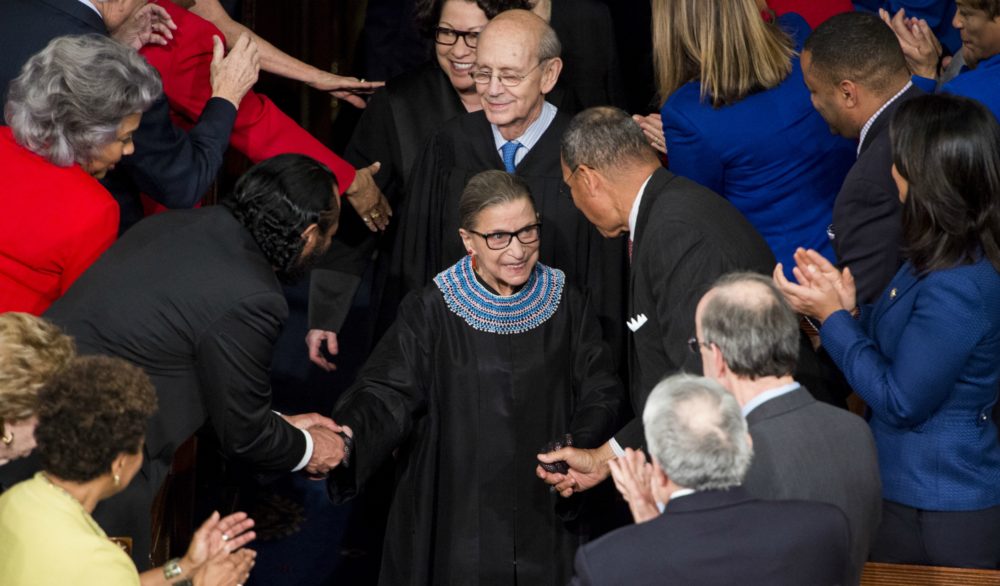 Rock the Robe, Love the Glove
In Kim's photograph, I saw the wholeness of a woman who blazed a trail and loved herself, loved her family, wanted justice for everyone, and was unstoppable in her pursuit of that goal. Joan Ruth Bader Ginsburg used everything she had, and embraced all of who she was, right to the end. She would never, could never, be confused with other girls named Ruth. In her life and in that glove, RGB showed us everything she fought for and everything she stood for: the right to be a fully-expressed woman, on her own terms.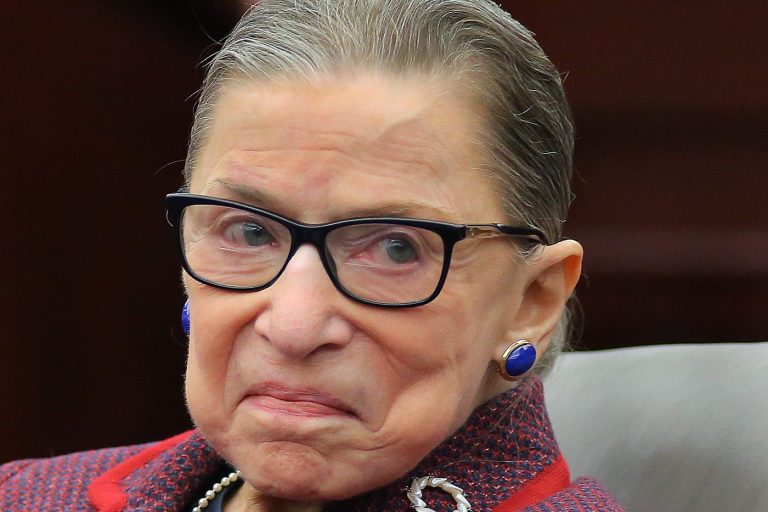 That's what made me laugh and cry at the same time. That's how an 82-year-old woman rocked the robe. That's why I celebrate Ruth Bader Ginsburg.
And that's why I love RBG's glove.